The Team

Rheumatology:
Professor John Axford is a Consultant in adult and paediatric rheumatology and Emeritus Professor of Clinical Rheumatology at St George's, University of London. He specialises in all aspects of musculoskeletal disease in adults and children ranging from joint and back pain to autoimmune inflammatory disease, such as rheumatoid arthritis, lupus and juvenile idiopathic arthritis.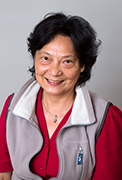 Professor Patricia Woo CBE is Emeritus Professor of Paediatric Rheumatology at University College London and is Honorary Consultant in Paediatric and Adolescent Rheumatology at Great Ormond Street Hospital and University College Hospital. She has over 25 years experience as a specialist in all paediatric and adolescent rheumatological disorders: ranging from multisystem inflammatory diseases such as juvenile idiopathic arthritis, lupus, dermatomyositis, vasculitis and autoinflammatory syndromes to heritable disorders and biomechanical disorders in young people. Prof Woo also volunteers as a rheumatology specialist with BAPAM (British Association for Performing Arts Medicine).
Dr Sangita Agarwal is a consultant physician and rheumatologist at Guy's and St Thomas's Hospitals. She has experience in all aspects of rheumatology and her practice covers the breadth of musculoskeletal conditions.
Her specialist interests include inflammatory back pain and chest problems associated with rheumatic disease. She offers a personalised approach to suit each individual patient.

Physiotherapy: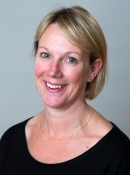 Mrs Sue Razzell is Principal Physiotherapist at Parkside Hospital, where she leads a large multidisciplinary therapy team. Sue qualified in physiotherapy from Kings College Hospital, London in 1983 and gained her MSc in 1997.
Sue has over 25 years' experience of working with people with various musculoskeletal conditions and has a specific interest in rheumatological disorders. Sue coordinates individualised patient care to suit their requirements.

Family practice: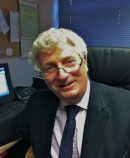 Dr Alain Palacci MBBS, DRCOF, DFFP qualified at St Thomas's Hospital. He has been a GP in the area for some years having previously worked in local hospitals.  He is also a practitioner in diabetes at Queen Mary's Hospital, Roehampton. He runs a private GP practice and is also involved in a specialist GP service running out of Parkside Hospital in Wimbledon.

Plastic surgery:
Mr David R Gateley MA FRCS(Plastic Surgery) qualified Cambridge University/Kings College Hospital 1984.Trained as a plastic surgeon with a specialist interest in Hand Surgery. Appointments both in UK and USA. Appointed Consultant Plastic Surgeon to St George's Hospital NHS Trust 1997. Set up the current Hand Unit at St Georges over 10 years ago where both traumatic and acquired hand conditions are treated. Latterly concentrating his efforts towards chronic hand and joint conditions. Practices privately at Parkside Hospital, Spire St Anthony's Hospital, New Victoria and 152 Harley Street.

Cardiology: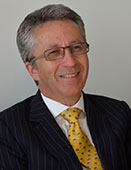 Dr Malcolm Walker (www.drmalcolmwalker.co.uk) is a consultant cardiologist and the clinical lead for cardiology at University College Hospital, London. Having been a consultant at UCLH since 1987 he has an immensely wide experience of cardiovascular disease and its treatment. In 2014 he ceased undertaking coronary stent procedures to focus on an area of increasing importance, namely, the cardiac complications arising in non-cardiovascular diseases, such as cancer, rheumatology and inherited diseases of blood. Dr Walker consults privately at London Medical and Harley Street at UCH.

Psychiatry:
Dr Justin Sauer is a consultant psychiatrist at the Maudsley Hospital in London. He is specialised in areas of General Adult and Old Age Psychiatry. He has held senior positions in his NHS Trust including Clinical Director and Clinical Lead. Dr Sauer works closely with the LRC team and has an interest in supporting people managing chronic physical health conditions which can take a significant emotional toll.

Dietetics:
Mrs Lynda Mallinson qualified as a Dietitian at the University of Pietermaritzburg, South Africa in 1996. She has been in private practice since 1997, and set up London Dietitians in 2003. She has developed a medically consistent approach to the use of diet in the management of rheumatological conditions. London Dietitians help individuals feel better and more in control of their lives.

Podiatry:
Sophie Roberts (nee Cox) qualified with a BSc (Hons) in 1998 from the University of Brighton as a podiatrist and completed her MSc in 2009. (After qualifying, Sophie worked in Canada at the University of British Columbia Sports Medicine Clinic for four years where her exposure to biomechanics gained her valuable experience.) Sophie is dedicated to her clinical work and has a wealth of experience in the podiatric management of biomechanical, rheumatological and neurological foot disorders. She lectures regularly in podiatric biomechanics, gait analysis and orthotic management, and has a special interest in hypermobility.
Amanda Walker (nee Thomas) Amanda completed her training at Salford University in 1997 with a BSc (Hons) in Podiatry and has worked in both the NHS and in private practice since qualifying. She has extensive clinical experience in all aspects of podiatric biomechanics and has an interest in podiatric sports medicine, rheumatology and Richie Brace prescription. She also has a special interest in hypermobility.

Nursing: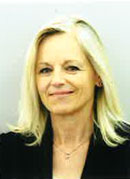 Mrs Sue Davies, BSc(Hons), RN, NDN is a highly experienced senior nurse who consults on a wide range of clinical areas. She currently works as a Nurse Consultant in Primary Health Care.  She has a holistic approach to each patient ensuring that each individual need is met through clinical excellence and compassionate care.
Email: suedavies94@hotmail.com

Administration: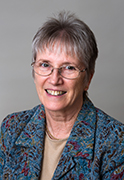 Mrs Angela Trusson provides the liaison between the patient and the insurance provider. She makes sure that everything runs smoothly and provides solutions when they are required.
Mrs Julia Steed: LRC secretary. Julia has a pivotal role in the administration and smooth-running of the LRC office.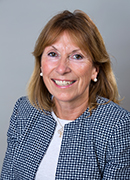 Mrs Carolyn Wyndham orchestrates all London Rheumatology activity across all the sites. She makes sure that patients have an appointment that suits them, that there is efficient liaison between clinics and that patient questions are answered promptly. Carolyn also coordinates our education service where regular talks are given to family practitioners and other clinicians.
Who we collaborate with:
Professor William Ayliffe
Mr John Beare
Mr Jason Bernard
Mr Simon Bridle
Dr Marco Chiesa
Mr Damian Fahy
Mr Adrian Fairbank
Dr Christine Heron
Dr Andrew Hine
Dr Simon Kemp
Mr Colin Natali
Dr Andrew Nicolaou
Dr Malcolm Prentice
Dr Joanna Sheldon
Mr Rhidian Thomas
Mr Graham Thompson
Mr David West
Consultant Ophthalmic Surgeon
Consultant Ophthalmic Surgeon
Consultant Orthopaedic Spinal Surgeon, Wimbledon Clinics
Consultant Orthopaedic Surgeon
Consultant Psychiatrist
Consultant Orthopaedic Surgeon (www.fortiusclinic.com)
Consultant Orthopaedic Knee Surgeon, Wimbledon Clinics
Consultant Radiologist
Consultant Radiologist
Consultant Sports Physician
Consultant Spinal Surgeon (www.aaspines.com)
Consultant in Pain Management
Consultant Endocrinologist
Consultant Immunopathologist (St George's Hospital)
Consultant Orthopaedic Surgeon
Consultant Ophthalmic Surgeon
Consultant Physiotherapist (Domiciliary Care)